Plastic injection moulding is an important processing technology for the plastic industry and the main method for producing plastic products. As a professional plastic mould manufacturer and supplier in China, Chennuo produces a series of household moulds, of which plastic chair mould account for a large part.
Plastic chairs are widely used in daily life. Different uses affect the parameters of plastic chair moulds, which can be roughly divided into the following categories.
According to the use environment: outdoor chair mould, outdoor lounge chair mould, office chair mould...
According to the crowd: children chair mould, student chair mould, baby chair mould...
According to chair style: plastic rattan chair mould, plastic bench mould...
Not only ordinary household plastic chair mould, Chennuo also produces chair mould with different functions. We will select the appropriate plastic raw material and mould steel to ensure your efficient production according to factors such as the use, price, and expected life of plastic chair.
How to make high-quality plastic chair mould?
Cycle time:
The most effective way to reduce cycle time throughout the plastic chair production cycle is to shorten the cooling time. The temperature of the cooling water, the weight of the plastic chair, and the design of the water runner all affect the cycle time.
Mould service life:
The hardness of the mould steel determines the service life of the plastic mould. At the same time, the accuracy of the plastic chair is guaranteed and defects are prevented. The high-quality mould steel has been processed many times, and the steel is chrome-plated to prevent the corrosion of the mould during the processing to affect the mould life.
Mould structure:
In the manufacturing process of plastic injection chair, the problem of insufficient material filling will occur. Mostly because the air in the mould cannot be exhausted, which makes the material unable to be filled. Modern flow analysis can effectively avoid these product defects.
After-sales service:
The maintenance and maintenance of the plastic chair mould are also an important factor to measure the quality of a mould company. Chenuo Mould provides comprehensive after-sales service, including vulnerable parts and technical support.
The parting line
Wall thickness
...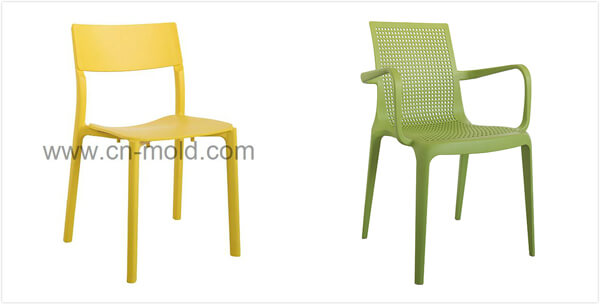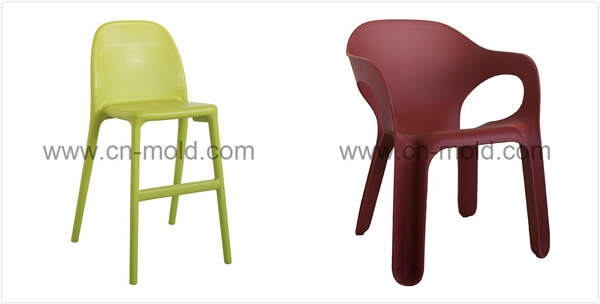 Chennuo Mould combines experience with modern technology to improve the market competitiveness of plastic chair mould. As a leading plastic chair mould manufacturer in China, Chennuo focus on R&D of plastic chair mould and also provide wholesale services of plastic chairs.
Contact Chennuo Mould for consulting and ordering plastic chair moulds, or click here to view some plastic chair moulds.
Tel: 0086-576-84125071
Cell: 0086-13906582105
Fax: 0086-576-84011990
E-mail: pan_an77@aliyun.com / sales@chennuomould.com