Assure high-quality big box mould carefully, attentively and painstakingly.
Big Box Mould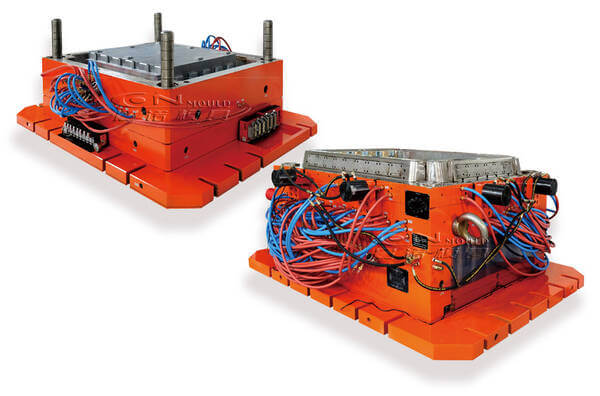 The big box mould in picture is made for American customers. Here are the parameters of this mould.
Product name : Big box bottom top
Product weight : 1.6Kg
Material : PP
Shrinkage : 1.8%
Mould size : 2480*1980*1514mm
Mould weight : 31T
Mould base steel : 1730
Core and cavity steel : 718H
The type of injection machine : HT2800T
Recycle time : 160s
Chennuo Mould is a professional mould supplier for big box mould, have making various big box moulds. The above description is just one of the Big box Mould. A folding box includes side, bottom top, cover and foot. we can make all series of the mould for you.